Treptower Teufel Tennis Club
Welcome to the Treptower Teufel, the open and community tennis club in the heart of Berlin. We've been around since 1991 at the Willy Sänger sports complex next to Plänterwald.
We offer tennis for every age and skill level including summer vacation camps, teams and free newcomer training in the first year. Our club offers 8 clay courts and an air dome with 2 clay courts in winter alongside a clubhouse with gastronomy.
Unfortunately, we cannot accept any more members at the moment.
» All News
Our Top Players (LK Club Race)
Location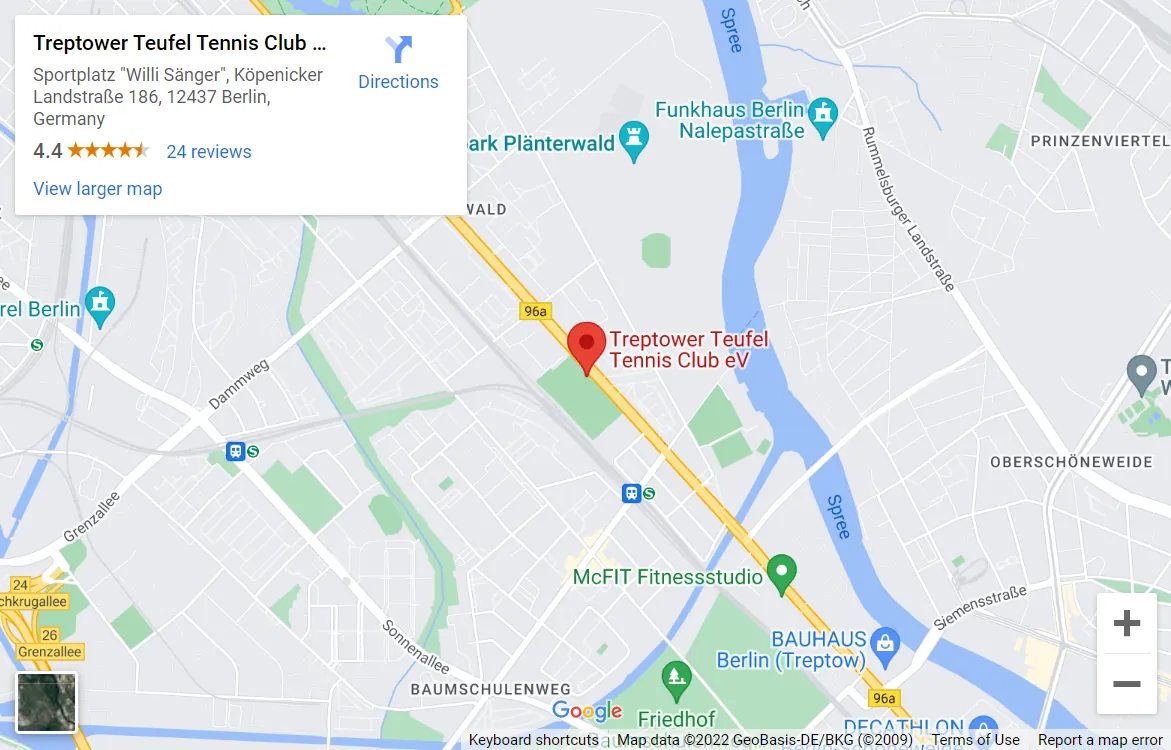 Partners and sponsors